Our Services User Guide
| | | |
| --- | --- | --- |
| Adult Nurse | RNA | Level 1 |
| Senior Care Assistant | SVQ3 | SCA |
| Care Assistant | | CA |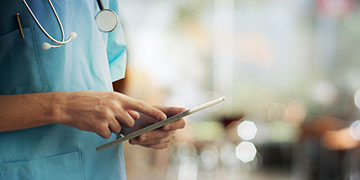 Recruitment Checks of all staff
The following recruitment checks are carried our prior to employment with T and I Professional Services:
At least 3 forms of identification, one being photographic identification and one confirming current address.
Two satisfactory references, from previous employer and a further employment reference if possible or character reference.
Right to work documentation if required
Good English and communication skills
Satisfactory PVG completed
Confirmation of current NMC registration for all qualified nurses
Confirmation of current SSSC registration for all carers if in place
Up to date Moving and Handling training
Confirmation of all up to date training eg. e-learning
Policies and Procedures
T and I Professional Services has comprehensive policies and procedures in place that are reviewed annually or subsequently as required. Our policies and procedures are sent to our employees via email every month for their convenience but can be easily accessed in the Office as well. T and I Professional Services also has a comprehensive handbook which outlines our procedures and protocols to all our staff.
Using our Service
T and I Professional Services can be contacted 24 hours per day, 7 days per week.
Confidentiality will be maintained at all times.
When service users require our service, every effort will be made to cover the position at a time as reasonably possible. We acknowledge that this is not always possible, especially, last minute requests, but updates will be given regularly to inform the client of any progress.
If a staff member cancels a shift, the client will be informed immediately and again every effort will be made to find a replacement.
A fee structure is enclosed which outlines the cost of our services.
Our Contract Terms and Conditions of Service once sent out requires to be signed by the Client and returned as soon as possible and kept securely within the Client's file.
Registration Categories
T and I Professional Services is registered with the Care Inspectorate and all Inspections can be viewed on their website.
T and I Professional Services Ltd: CS2014332372
Contact Details
Mrs Oluwakemi Arojojoye
Manager, T and I Professional Services Ltd
92D High Street
Elgin IV30 1BJ
Tel:  07863000228
Email: admin@tandiprofessional.co.uk
Company Registration No-SC415540